Why OS4X?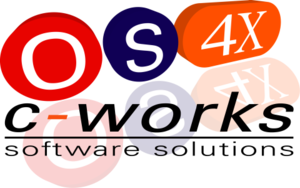 OS4X is one of the two first OFTP2 systems in the world which has been certified in Odette's OFTP2 interoperability tests ("one has to be tested against"). We are an active member of the OFTP2 expert working group at Odette. There are several other reasons why you should choose OS4X:
It simply works: You can expect a working OFTP2 solution. Against everything you may have experienced before with other solutions: OS4X does the job.
Reliable: OS4X is designed to run in the background for years. Once started, it doesn\'t allocate more resources than needed, it doesn\'t grow over time. All mechanisms run the same, once smoothly configured.
Easy installation: We offer an installation wizard which lets you install OS4X within a minute (depending on your computer performance). You can also install the system by manually extracting the archive with the help of the online documentation.
Easy updates: Same as the installation process, you can use the automatic software update mechanism which offers a functionality to installation updates automatically, semi-automatically or manually. You can also enlist yourself on the official update server and configure automatic periodically update checks.
Fast release cycles: Because the amount of software updates is unlimited, we deliver new versions very fast. You won\'t have to wait long for new functionality, bugfixes or security fixes.
Power for you
Growing functionality based on your demands: If you have an idea for a feature request, we're open minded to hear from you. We will implement new features as fast as possible (sometimes within one business day, depending on the impact of the change). Automatic updates help you to achieve a fast availability of all these features.
Easily self-maintainable: No fees for editing entities (like other software products request; you won't believe that this really exists).
Virtualization support: OS4X can run smoothly on any virtualization environment you want. Support for VMware environments is explicitly given, for any other the independent OVA ("Open Virtualization Archive") is available, too. Tested environments are all VMware products, Citrix XenServer, Oracle VirtualBox, all Parallels products and Microsoft Hyper-V.
Instant startup: Using our pre-configured, ready-to-run free virtualized image, you can start using OS4X within minutes. We offer a free emergency license for testing purposes online.
Many free features and services
Free OFTP2 certificate: Every OS4X customer can obtain one free OFTP2 certificate, issued by our certified OFTP2 CA. This CA is included in Odette's list of trusted certificates, so you won't have any trouble using it.
Free data migration: OS4X offers a free partner data migration from external systems, like DaxWare, Eurex-C, WinElke and SWAN. Partner and job data migration is available for DDX systems, too.
Free initial setup support: We will help you until your system is fully working.
Cost-free license migration: You can switch your installation from one system to another. If you need a new license for your new target machine, you get it without any cost. Even better: you can switch your license instantly online!
Unlimited bandwidth and amount of channels: OS4X doesn't limit your data transfer channels, neither in bandwidth nor in amount of used channels. The only limit is your external bandwidth.
No file size and file count limitation: OS4X doesn't limit your transferred file size or amount of files. You can transport as many files as you want.
Technical aspects
Full OFTP2 and OFTP1.x support: As one of the first Odette certified OFTP2 system in the world, OS4X supports the full functionality of OFTP2. For backward compatibility reasons, OFTP1.x is fully supported, too, so you can seamlessly communicate with OFTP1.x and OFTP2 partners from one system.
Aesthetic web interface: OS4X offers an easy-to-use HTML5 web interface, providing desktop application-like behavior. Using newest web technologies, you can use the web interface on any device which can contact your OS4X webserver.
Human-readable logs and messages: Because you don't want to interpret error numbers, we also provide the human-interpretable error message in all logs.
Complete logging: OS4X saves all logs in the database, making it easily searchable, sortable and manageable. Everything and every situation is contained within these logs. OS4X also gives advice what to change in defective situations. This makes troubleshooting even easier.
Always up-to-date online documentation: The always updated online documentation, also reachable and linked from the web interface, contains everything you will need for understanding the system.
Great support for in-house 3rd-party systems: OS4X is highly configurable, so you can adopt it to other systems in a very comfortable way.
Free statistics: Traffic statistics are included in OS4X, so you can get all the information about transfer speeds and history within seconds.
OS4X Enterprise for high demands
Other send protocol support: Not only OFTP2 is supported for sending files, but also other protocols like FTP, WebDAV, SFTP etc. You can even implement your own protocol definition on your own.
Optional local decompression: OS4X Webaccess offers the functionality to decompress known file archives (like ZIP, TAR, RAR and others) locally. Users can enable or disable this feature for future file transactions.
Unlimited file upload: OS4X Webaccess supports latest HTML5 technology for unlimited file size uploads. No more hassle with 2GB limits as other systems, OS4X dynamically uses this functionality wherever available.
Which OS4X?
OS4X comes in several editions with different levels of solutions. Starting from reliable OFTP2 managed file transfers including basic automated tasks, other features may extend the functionality of your installation. Find out which OS4Xedition is the perfect one for you, updating is possible anytime!