OS4X Portal
Unlimited managed file transmission without the need of OFTP2.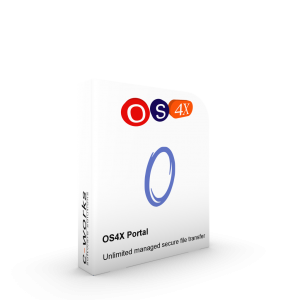 With OS4X Portal, you can manage data transmission in a secure way between network zones, offering the capability to handle internal and external users.
OS4X Portal offers a wide range of functionalities:
Automated processes for best practice integration into existing environments.
Automatisms based on events, such as user creation, reminders, fetched jobs etc.
Notifications, such as email, mobile device push notification, web requests or other.
Configurable reminders.
Automatic configuration synchronization.
Support for multiple portal instances, managed by one central server.
Easy setup.
Unlimited file size.
Inclusion of all OS4X Enterprise plugins.